This feature is available in all editions
Issue
The totals in the Sprint Summary section of the Member Tracking and Member Planning pages do not match the sum of the Detail Estimate for the members displayed.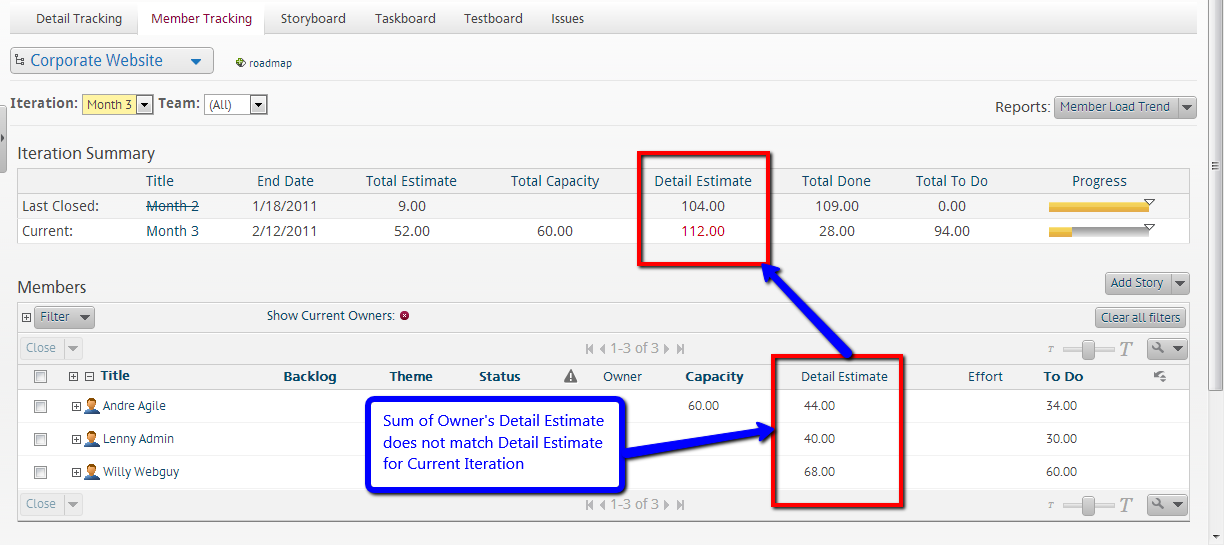 Resolution
Are there multiple owners for some of the tasks? The Detail Estimate shown in the Detail Estimate column is the detail estimate of the entire task. If there are multiple owners, this detail estimate is divided evenly among the members and can be viewed by displaying the Allocated Detail Estimate.
To view how much estimate is allocated to each member, customize your grid to display the Allocated Detail Estimate. This field captures the estimate by team member as opposed to entire task.
Summing up the Allocated Detail Estimate should give you the Total Detail Estimate you see in the Sprint Summary.
The Done amounts on the items listed in the summary section include all effort logged against those items (important if multiple people work on a given task, for example), while the Done amount for a member in the list will include only the Effort logged by that member.
To reconcile Done amounts for members to Done in Sprint Summary display Done- Details only