The Digital.AI Support Portal brings together all of the DAI product pillars under one support umbrella. You can search for answers, review release notes, watch videos, submit a new request, or review your ticket activity.
New to Digital.ai Customer Support?
If you're reading this without having logged in to the portal, you're able to access some of our support content but you'll need an account to see all of our content and create request tickets.
Email us at support@digital.ai to request an account.
Support Portal Home Page
Submit a request
My Activities
Shortcuts
Knowledge base
Submit a request

Click the Submit a request link on any portal page
Enter a Subject
Note: You can email a support request directly to support@digital.ai, but we gather more information to get right to work on your request if you use the portal form.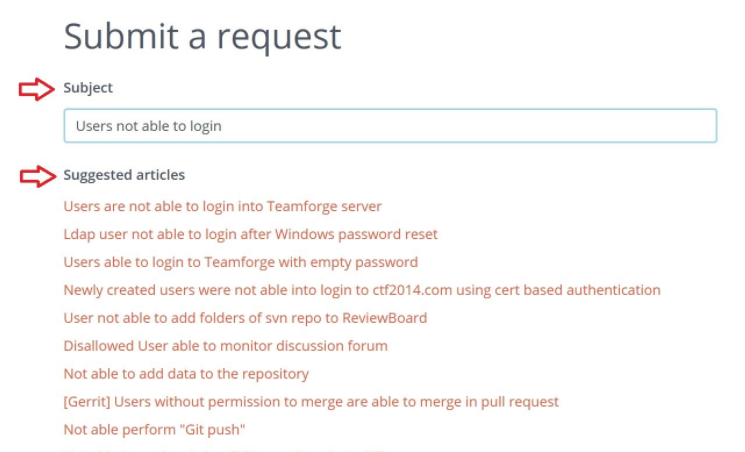 Info
The portal displays a list of suggested knowledge base articles based on what you type in the subject. If you include a few details in the subject, such as the product name, it will make the suggestions and later searches more effective.
Enter a Description
The more information you provide, the more efficiently we can route and fulfill your request

Select a Product from the drop-down list
Browse the Product List

Depending on the product you select, you may see additional fields

Priority, Type, Product Version, and Reason are required fields if shown
Customer SPOC and Customer Reference Number are optional
You may add CC email addresses at the top of the form
Click Submit
My Activities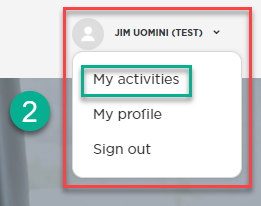 Click on your name in the upper right corner of the portal
Select My Activities

Tickets display with status values Open, Awaiting your reply, or Solved
More information about Status values
Click on Requests I'm CC'd on to view tickets you've been added to
Info
Some users have the ability to view all tickets for their organization. If you had this permission before moving to the Digital.ai portal but don't have it now, please submit a request and we'll provide access.
You can also view a list of knowledge articles or sections you're following
Shortcuts
Shortcuts provide a high-profile way to promote knowledge content or link to other product support sites that haven't yet merged into the Digita.ai Support Portal
Knowledge base
Support knowledge is grouped into categories that each contain one or more sections.
Click on a category to expand it and view the sections within

Categories
AI-Powered Analytics
Application Lifecycle Management
Application Security
DevOps

Experitest, Continuum, XL Release/Deploy

Enterprise Agile Planning
Cross-Product Information

Support Help, content that isn't specific to a Digital.ai product pillar
Searching for help

Type the search text in the Search... box
Search tips to help you find content more easily
The portal displays possible matches as you type
Click on an article links to open it

Press Enter or click the orange Search button to load a results page

Click on an article link to open it

Bread crumbs and left-side navigation show the current location and allow you to easily backtrack
The right-side Table of contents lets you navigate to sections of an article where HTML headings are included
Links within articles display in orange
Click the Follow button in an article or section to be notified of changes or new articles
Followed articles or sections display an Unfollow button